For companies that think what we're doing is great, we offer them a way to help us financially and contribute to the direction of the community.
Benefits of Supporting Us
Local Corporate Social Responsibility Impact
Discounted Employee Membership
Attendance to Member Only Events1
Knowledge sharing with local technical communities
Community Awareness and Impact through co-recognition in our outreach and educational programmes
Captive Marketing opportunities through our member community online and in the space.
A seat on the Farset Labs Advisory Board, contributing to the strategic direction of the charity
Corporate membership has the same voting power as an individual
If you are interested in becoming a Corporate Member or supporting one or more of our programmes, please get in touch at supportus@farsetlabs.org.uk to discuss your requirements.
---
Corporate Members
Tibus Connect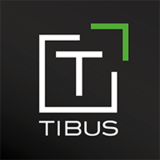 Tibus(Connect) offer a full range of connectivity solutions for business across the UK & Ireland.They are market partners of Project Kelvin, and, along with Hibernia Atlantic, operate 102 network locations across North America and Europe, providing a multi-gigabit L2 connection that puts Northern Ireland business on to a level playing-field with the global internet marketplace.
Weavers Court Business Park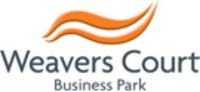 Special thanks have to go to Weavers Court Business Park; without the confidence and tireless support of Tom Ekin, Gary Cassels, and the whole Weavers Court team, Farset Labs simply couldn't be.
These corporate benefits are limited to two passes per event/day. ↩